Studying
Economics, as a vital discipline, permeates every facet of contemporary life, delving into the decisions made by individuals, corporations, groups, and governments, both on a local and global scale. Utilising scientific methodologies, it constructs theoretical models of behavior and rigorously tests intuitions and empirical analyses of markets, institutions, and public policies.
Dr Shaun Grimshaw
Director of Education and Student Experience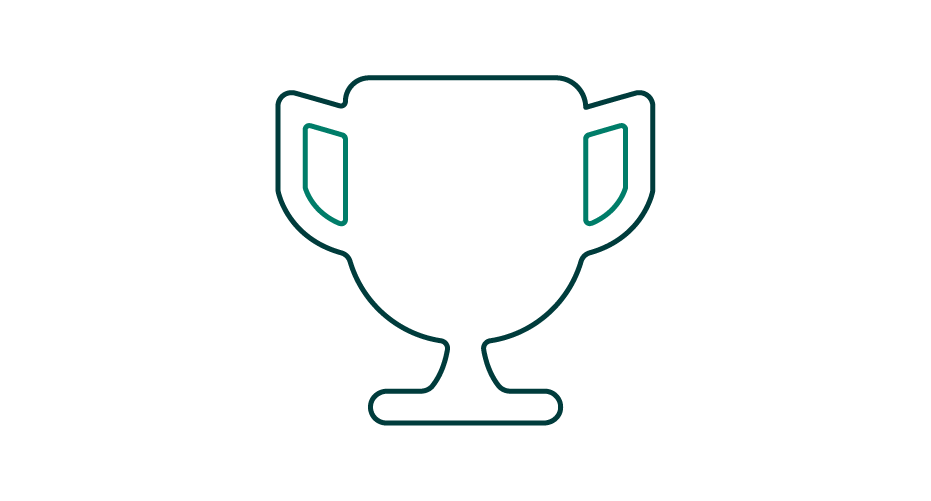 Study at the UK Business School of the Year
Times Higher Education Awards 2022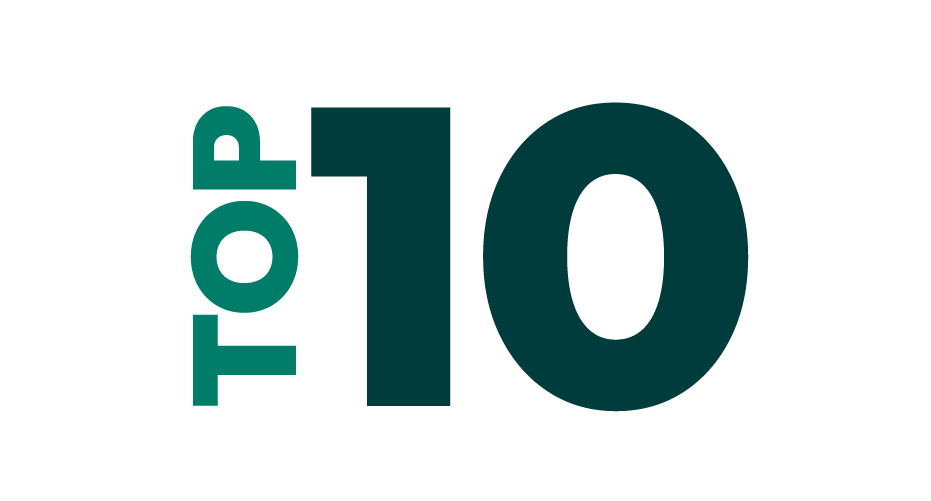 Top 10 in the UK for Economics
9th in The Complete University Guide League Tables 2024
10th in The Times and the Sunday Times Good University Guide 2023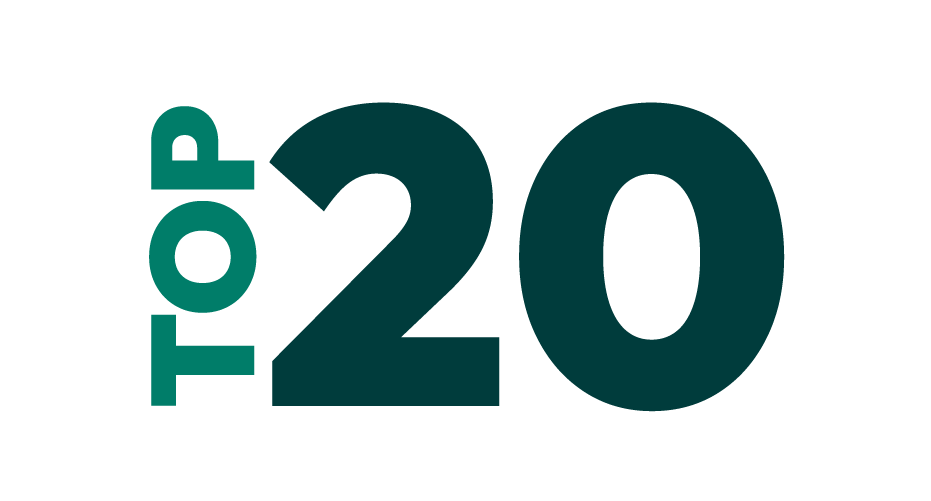 Top 20 in the UK for world-leading research in Economics and Econometrics
Based on research rated 4* and 3* in the Research Excellence Framework 2021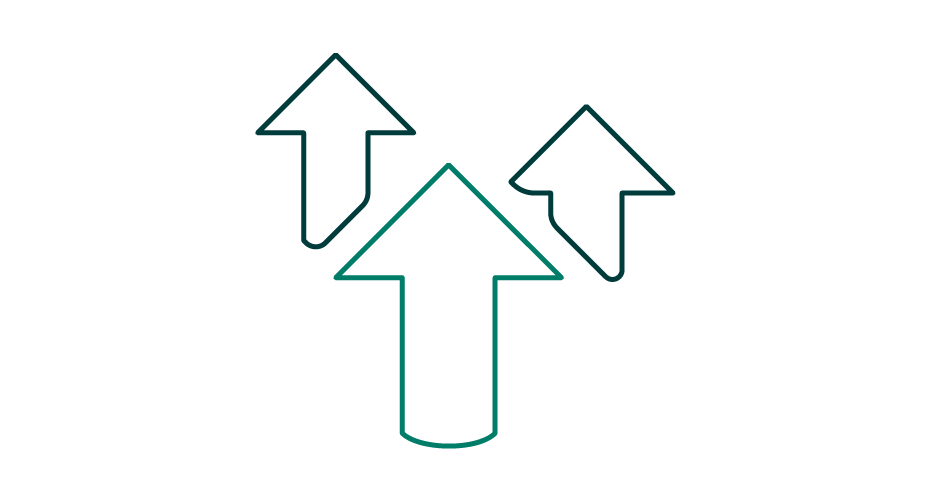 Triple accredited business school
ACCSB, EQUIS, AMBA
Undergraduate
Our department provides a cutting-edge, globally-oriented education that challenges students intellectually while maintaining practical relevance in their professional pursuits.
Degrees at Streatham Campus, Exeter
Postgraduate taught
Experience an unparalleled blend of foundational studies, specialized choices, and the added benefit of engaging in academic research under the mentorship of field experts.
Degrees in Exeter
Postgraduate Research
We offer comprehensive instruction in research techniques and a profound appreciation for the key considerations essential to researchers.
The MRes programmes
The two-year MRes in economics or finance is suitable for students who intend to pursue a PhD in an area requiring a strong grounding in econometrics (e.g., economics or finance).
The one-year MRes in management is suitable for students who intend to pursue a PhD in an area requiring diverse methodologies and a solid grounding in theory (e.g., management, entrepreneurship, accounting).
The PhD programmes
We offer MPhil and PhD programmes with expert academics in 5 core areas of business and economics. Our students get demanding graduate level training, participate in research seminars and international conferences and conduct innovative research.
What our students say
Current undergraduate students and alumni share their experiences of studying Economics at University of Exeter Business School.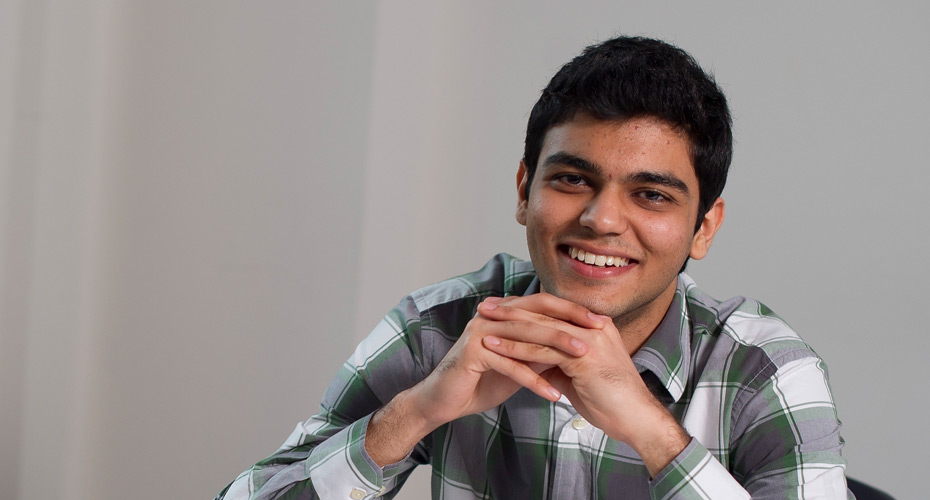 Abhinav - BSc in Economics
After studying at an international school in India, I wanted to come to the UK to learn more about business. After I graduate, my plan is to pursue a Masters in Economics before returning to India to join my family's manufacturing business and take it forward. Putting into practise all the knowledge and experience I am gaining from my four years abroad, I hope to help expand my family's business in the direction in which I can see my career heading.
For me, studying Economics is about understanding how the ever-changing world around us functions. One day you could be learning about how auctions operate, while the next you might get an insight into why governments decide to implement certain environmental policies. The most interesting aspect about studying Economics is that the world that we live in is not constant and hence there is always something new to analyse.
As an international student, a safe environment is probably one of the first things you look for when choosing between universities. Exeter has always had the reputation of being one of the safest student cities, which certainly influenced my decision to choose the University of Exeter Business School.
The teaching here is also of an exceptionally high quality. I very much enjoy my Intermediate Microeconomics lectures and tutorials particularly, because of the innovative teaching techniques used by Todd Kaplan and Lawrence Choo. They use experiments and demonstrations to bring financial concepts to life and their two-hour classes never seem too long.
For students considering taking Economics at Exeter, I would say you have an amazing learning experience ahead of you. At the same time, be aware this is not an easy course, particularly considering the amount of Maths involved. But if you are prepared to work hard, you will gain a significant amount from your time here. What's more, you will be spending three or four years at the heart of a beautiful campus in one of the safest cities I know.
Thanakorn - MSc Financial Economics
During the second year of my undergraduate engineering studies, I realised I was much more suited towards quantitative subjects and began looking around for a Masters in Economics that I could go on to afterwards. Not having studied business-related subjects at all at undergraduate level, I was drawn to the course at Exeter for its broad focus on both finance and economics, and the fact that it covers all the basics you might need for an investment-related career. Exeter is one of the few universities in the UK offering this kind of course.
I am enjoying many aspects of my experience, particularly the chance to work, and make friends, with people from so many different countries. Of the 30 or so people on my modules, over ten nationalities are represented, so there is an interesting mix of different cultures and backgrounds. Many postgraduate students here have worked for several years before coming to study, so we are also able to share our thoughts on jobs and ideas for the future.
There is a lot on offer outside the course to help you prepare for your career too. The events and workshops hosted by the Career Zone have been a great way to give me more commercial awareness, as well as helping to shape my goals. I had a mock interview with someone from PwC, who gave me lots of useful pointers; and I also attended a seminar event about being a Bond Trader, run by Mr Paul McCormick from Opening City Doors, who was a former trader at JP Morgan and Morgan Stanley – which was a fantastic insight into the industry.
Overall, I'm trying to get involved in as much as possible, so that I get the most from my time here – before returning to my home country of Thailand to pursue a career in investment banking. I feel that my experience at Exeter will go a long way towards helping me achieve my goals, and I am looking forward to putting what we are learning on the course into practice in my finance career.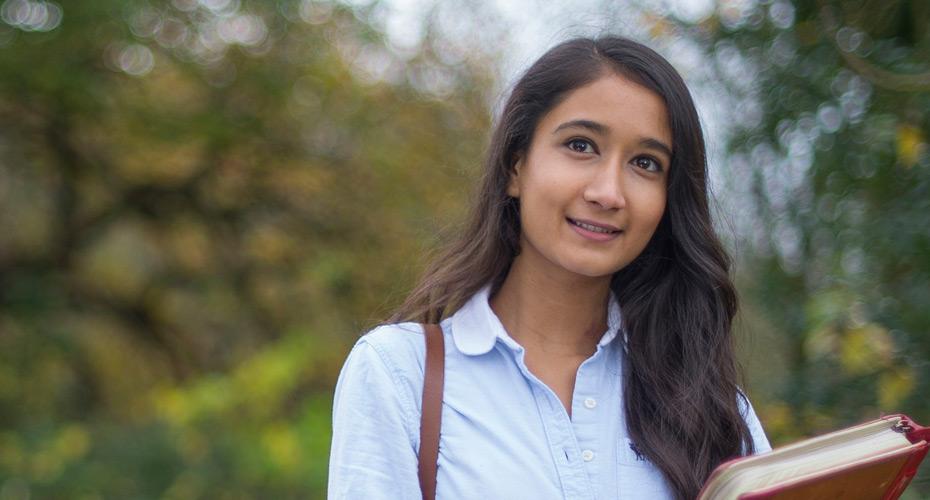 Ina - BSc Business Economics
What's great about the Business School is that it offers a wide variety of courses, which are mostly very flexible, whereas at the other top 10 universities I looked at, the course structures were generally quite rigid. At Exeter, I have been able to tailor my course to fit my needs and this is something which has motivated me to work at my best throughout my course.
Since I began university, I have been thoroughly impressed with the facilities at the Business School, particularly the countless work spaces for students, from conference rooms and cafés to lecture theatres and lounge spaces. The rooms are also very useful when preparing for presentations as almost all are equipped with projectors, meaning students can rehearse before their official presentation. I find the Business School in general is a very pleasant and calm place to be, which makes it a very nice study environment.
The Business School staff are very friendly and helpful, always offering assistance and showing real care towards students, which is always appreciated. My personal tutor, Dr Rish Singhania, has helped me greatly by advising me on my module choices and helping me to decide to change from Management with Marketing to Business Economics. His advice to me was "take the hardest subjects you can stomach" and I am very grateful to him for that. He reminded me that I am here to learn new things and that I should take every opportunity to do so. I would certainly say his advice was some of the best that I have ever received and as a result, I am now happier with myself as a student and I feel I have learnt much more on my course, which will help me progress with my career.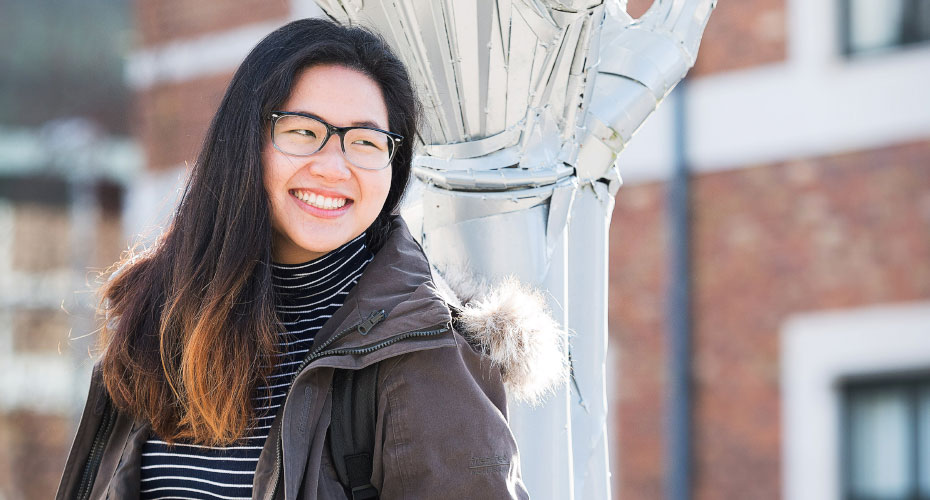 Norra - MSc Economics
Before coming to Exeter, I was studying for my Bachelor's degree in Social Policy and Economics at Bangor University in North Wales. Prior to that, I was in an international school in Thailand, completing my International Baccalaureate. I chose a Masters in Economics because I enjoyed the topics we covered at undergraduate level but I wanted to specialise my knowledge further. I chose to come to Exeter because it has a good reputation for the subject and due to its location in the beautiful South West of England.
I have found the teaching, lectures and course content to be excellent during my time here. I have found the course challenging but in a good way as I know that I have been learning something new and improving my skills and knowledge. One thing I have really enjoyed, is learning more of the practical skills which I can combine with the theory I learnt at undergraduate level. All the content has been relevant and has featured real-world case studies, I feel this mix of theory and practical experience has definitely helped me prepare for my future career.
My advice to students considering economics would be to consider whether you want to study straight economics on its own or whether you want to specialise in financial or behavioural economics. While the programmes are all similar and share some modules, you will end up with a slightly different skillset, so I would choose your course carefully depending on what you want to study and the career you want to go in to. I would also recommend joining some societies, if I could have my time again I would want to join more societies because they are so many opportunities for you to meet new people and try new things.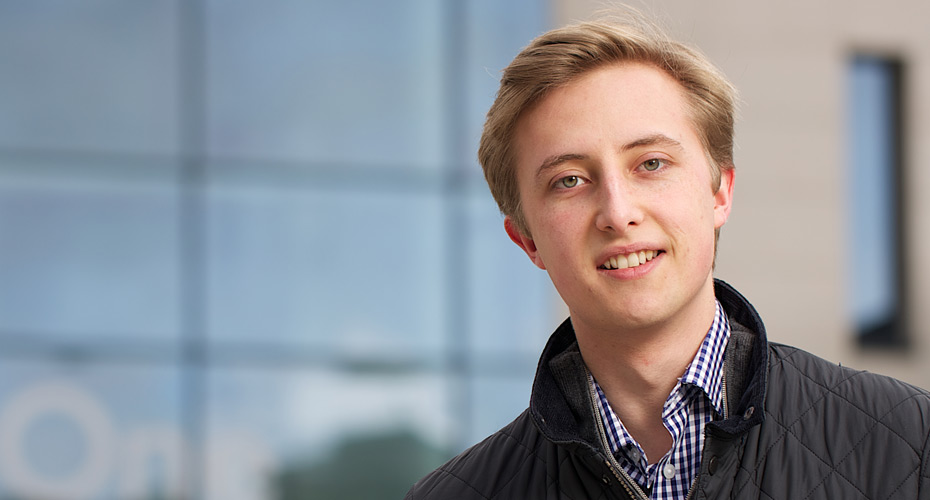 Sam - BSc in Economics and Politics
I've always been someone who has lots of ideas and isn't worried about putting them forward. What's been fantastic is that the Business School has been very receptive to that – which means that alongside my studies, I've been able to get involved in a variety of different projects.
I'm studying a combination of Economics and Politics in my degree, and what I like most about my course is that it explores the interplay between the two. In modules such as Public Finance, and State and Economy, we examine the economics of the situation but then see how that plays out in government policy formation. I think the relationship between Economics and Politics is particularly relevant given the present state of the world, which makes it a very exciting area to be studying right now.
With regards to the quality of the teaching at Exeter, the passion the professors have for their subjects is very evident. In particular John Maloney, Simon James and Afshin Shahi have made an impact on me for a number of reasons. Firstly, the knowledge of their respective subject areas. Secondly, their unique styles of lecturing, which are always very entertaining to go to, even if the subject matter can be a tad dry. Lastly, their commitment to you doing well and supporting you through their course – they always respond to emails quickly and are more than happy to schedule time to see you.
I feel particularly excited about the School's rising reputation, that in several years this will be one of the UK's elite business schools. It's already very good but will only appreciate in value in the years to come.